Stradarius Hand Made One Piece Snooker Cues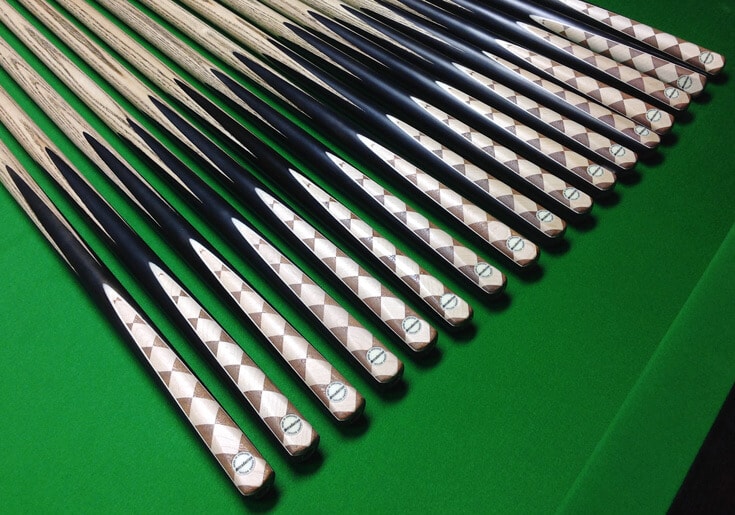 Only the very highest grade premium ash shafts are selected for these Peradon made snooker cues. The premium ash is carefully selected for rigidity and straightness before the finest, genuine Ebony butt timber is spliced to the cue by hand and the cue is shaped to produce the distinctive four round point pattern of a hand spliced cue. All of the cues feature superb straight grain and chevrons on top of the cue in lien with the flat on the butt.
This cue features a solid brass ferrule and 9 ½ to 10mm Elkmaster tip.
* The quality of the ash shaft is of the utmost importance when crafting a cue. Shafts are extensively selected with only a small percentage of the pieces processed making the grade for production of these cues. In order to maintain the highest standards of selection Peradon purchase more ash than any other English cue makers. For the highest quality hand spliced cues such as this the selection process is even more rigorous.