360 Pure Cue Stroke Trainer
Product Description
Introducing the 360 PureCue Stroke Trainer. The 360 Pure Cue Stroke Trainer will show you exactly where the errors are in your cue action and help you remove them by replacing your current cue-action with a new, smoother, more efficient and straighter cue-action. As seen on TV on the BBC's World Snooker Coaching with Steve Davis - How?  - read on!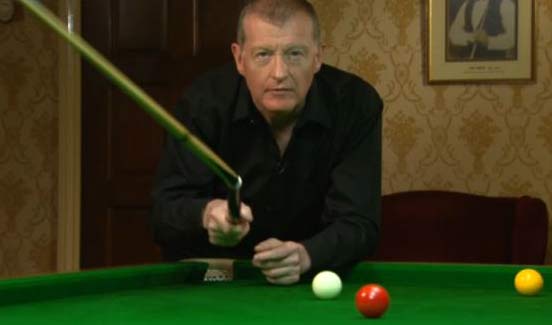 Steve Davis - "This is not a Gimmick, it's a Training Aid for the New Generation of Future Snooker Players" - "The Cue Will Train You !" - "A Fascinating Product " -
This amazing new invention will help you find and correct any flaws in your cue-action.
Here comes the techy stuff - The self centering spring mechanism acts like any normal cue when the player executes a shot with proper technique but will bend and cause the player to lose complete control of the stroke when improper technique is used.

The level of instant feedback provides the most comprehensive personal development process available to the modern player and will help train a near perfect relationship between a player and a cue.

Used by professionals throughout the game, the 360 PureCue is without doubt, the best cue sports training aid available.
Available in Snooker specification with a 9.5mm tip, Canadian Ash shaft or Pool specification with a 13mm tip Canadian Maple Shaft.
The 360 PureCue Stroke Trainer will train a player to:
Cue Straighter
Cue Smoother
Develop Perfect Timing
Cue with more efficient power
Become like one with the cue
Removes Snatching and bad striking
Available in a Snooker Cue (9.5mm) or Pool Cue (13 mm) Version
Availability
Usually ships in:
Step 1: Add This Product To The Cart
360 Pure Cue Stroke Trainer

WAS:

WAS:

£159.27

ABC Snooker PRICE: £139.27

NOW: £139.27

- Total Price Including UK Delivery



Step 2: Discounted Items When bought with this product -
View Your Basket - Click Here
Recently Viewed Products
Last Updated: Sunday, 18 March 2018 02:17